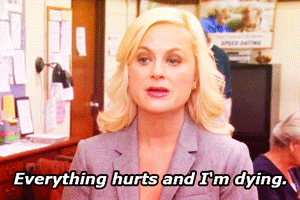 Hello! This is a short and sweet post that explains why I haven't posted in a week. School and life has really been getting to me the last 2 weeks. Question: why is everyone sick right now including me? I've always been skeptical of the idea that stress can cause actual sickness. This week has shown otherwise so I'm thinking there may be some truth to that saying. Sinus infections are not fun and I haven't been able to breath out of both nostrils simultaneously in days (Gross I know). I'm trying to get better as soon as possible so I can get back on my normal routine. Most of the things I'm doing only make me feel better temporarily because at this point, rest and medicine are the only things that can actually heal me. But, if you're sick like me right now, here's some things that will help (at least temporarily). Also, if you're sick, go to the doctor even if you don't think it's that bad. You'll probably get better quicker!
The NUMBER ONE thing that makes me feel so much better is taking a hot bath. It's relaxing and it prepares your body for good rest. I suggest using a bath salt or scrub to massage and relax to the fullest.
 The bath salt I use soothe and sleep by Dr. Teals.
The scrub I love is Coconut and Hibiscus by SheaMoisture
The second thing that makes me feel better is wearing soft lightweight clothing and of course sleep! Being sick and wearing uncomfortable clothing is a bad combination so find your favorite lounge fit and relax. I've found out that wearing lounge jumpsuits to bed is the best thing ever so I'll link one below.
I'm the type of person that always feels like I need to be doing something productive. I go go go and don't stop which usually works out; until it doesn't. This week has shown me that it's healthy to slow down and if you don't, it could cost you! What are some things you guys do when you're sick? (I'm willing to try anything)
The super soft jumper I highly recommend to sleep is H&M